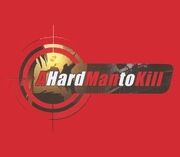 "A Hard Man to Kill" is the first and only James Bond short story in the Young Bond series, written by Charlie Higson in 2009. It was first featured in the paperback reprint of Higson's 2008 novel By Royal Command. It is also included in the companion book, Danger Society: The Young Bond Dossier.
Synopsis]
The story is set between the books Hurricane Gold and By Royal Command and involves James Bond travelling back to London aboard the French ocean liner SS Colombie. Bond encounters the villains Calboche and Emil Lefebvre trying to escape custody and allies with a young Reneé Mathis.
Trivia
"A Hard Man to Kill" is the longest Bond short story yet written.