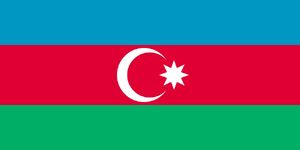 Azerbaijan is a nation located in the Caucasus region of Central Asia, and a former republic of the Soviet Union. It is a major setting in The World is Not Enough.
An oil-rich nation, it is the ancestral home of the family of Elektra King, the presumptive heir to King Industries owned by her British-born father Sir Robert King. Elektra resided in a lavish villa in the capital city of Baku. Former KGB agent and Russian mafia boss Valentin Zukovsky apparently owned a casino in Baku.
Following Sir Robert's assassination in London, James Bond travels to Baku to provide protection for Elektra King, who is in the process of re-routing her father's oil pipeline when the local population riots against the project. Bond rescues Elektra when mercenary forces attack the unfinished pipeline. Believing the anarchist and Elektra's former kidnapper Renard to be responsible, Bond approaches Valentin Zukovsky for information on Renard's whereabouts at his casino.
Ad blocker interference detected!
Wikia is a free-to-use site that makes money from advertising. We have a modified experience for viewers using ad blockers

Wikia is not accessible if you've made further modifications. Remove the custom ad blocker rule(s) and the page will load as expected.