Chen is one of the techniciens of Dr. No of the 1962 film Dr. No. He was played by Anthony Chinn.
Film biography
Chen is first seen during the shower, during the arrival of Bond and Ryder.
Later, Bond later encounters him again during his escape. Chen is choked by Bond before taking his hazmat suit.
Behind the scenes
Anthony Chinn, who played Chinn, also played Control Room Technician in You Only Live Twice. He was uncredited for all roles.
Trivia
In the film, Chen is the last named henchman to die.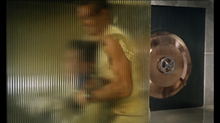 Ad blocker interference detected!
Wikia is a free-to-use site that makes money from advertising. We have a modified experience for viewers using ad blockers

Wikia is not accessible if you've made further modifications. Remove the custom ad blocker rule(s) and the page will load as expected.