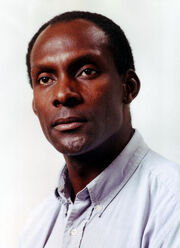 Clive Curtis is a stuntman/stunt coordinator who is best known for playing Gonzales' Henchman in For Your Eyes Only.
Other stunt related credits within the Bond franchise include: The Spy Who Loved Me, Octopussy, Never Say Never Again, A View to a Kill and Skyfall.
Gallery
References
External links
Ad blocker interference detected!
Wikia is a free-to-use site that makes money from advertising. We have a modified experience for viewers using ad blockers

Wikia is not accessible if you've made further modifications. Remove the custom ad blocker rule(s) and the page will load as expected.