I want you to clean up this mess, 007


This article or section needs to be cleaned up to conform to a higher standard of article quality.
Please follow the guidelines in the Manual of Style and complete this article to the highest level of quality before continuing on smaller articles.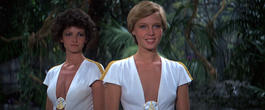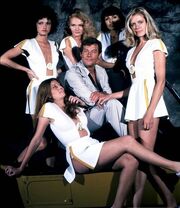 Drax's Girls are a group of henchmen working for Hugo Drax in the 1979 film Moonraker.
Film biography
One of the girls lure Bond into Hugo's lair where they toss him into the water and release an anaconda into it. The anaconda attacks Bond as the girls watch but Bond quickly escapes the anaconda.