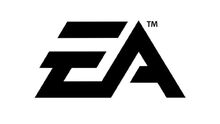 Electronic Arts is a game developer and publisher who publishes games most famous for the Need For Speed game series and had published 007 video games from 1999-2005 along with MGM Interactive. They were to publish another 007 game in 2006, but it was cancelled and replaced by Quantum of Solace in 2008, published by Activision.
Games Developed and Published
Cancelled
See Also
Ad blocker interference detected!
Wikia is a free-to-use site that makes money from advertising. We have a modified experience for viewers using ad blockers

Wikia is not accessible if you've made further modifications. Remove the custom ad blocker rule(s) and the page will load as expected.