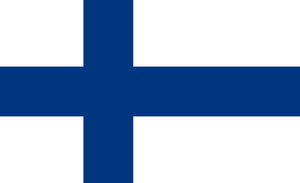 The Country of Finland is in North Eastern Europe on the Russian border, and has appeared in the James Bond franchise. It is first the setting of Icebreaker (1983), in which James Bond worked with other Agents to stop a group of arms smugglers. In GoldenEye, Bond traveled to St. Petersburg by a layover flight from Helsinki. It appeared again in VARGR (2015), where Bond traveled to Helsinki to avenge the fallen 008 who had been murdered there by a serial killer.
External Links
Ad blocker interference detected!
Wikia is a free-to-use site that makes money from advertising. We have a modified experience for viewers using ad blockers

Wikia is not accessible if you've made further modifications. Remove the custom ad blocker rule(s) and the page will load as expected.