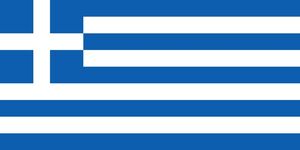 Greece is a country located in southeastern Europe. According to the 2011 census, Greece's population is around 11 million. Athens is the nation's capital and largest city, with Thessaloniki being the second largest and referred to as the co-capital.
Bond goes to Greece in For Your Eyes Only, including the Meteora monasteries. For Your Eyes Only is the only James Bond movie where Bond visits Greece.
Ad blocker interference detected!
Wikia is a free-to-use site that makes money from advertising. We have a modified experience for viewers using ad blockers

Wikia is not accessible if you've made further modifications. Remove the custom ad blocker rule(s) and the page will load as expected.