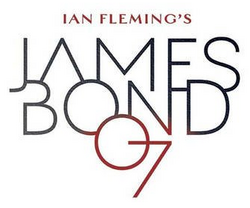 James Bond: 007 is a series of comic books featuring Ian Fleming's superspy James Bond in a contemporary setting. The franchise consists of a core series with rotating authors, several standalone stories, and a spinoff featuring Felix Leiter
Entries in the series
After securing the rights to the Bond franchise, Dynamite went to work on VARGR, their first entry in the series which was met with success, and continued into its next story arc Eidolon. A Limited series by the name of Hammerhead was also produced. However, at that point they briefly ceased production and relaunched the series with a mildly re-tooled format. The change consisted of restarting the issue numbers at number One at each story arc, as opposed to having a continuous issue count, and with that left behind the monthly publishing schedule. On Dynamite Entertainment's website, Black Box Issue 1 is listed as being the only entry in the second volume of their James Bond run, and the rest are treated as completely independent entries, more like Hammerhead was organized alongside James Bond Volume One, consisting of VARGR and Eidolon. As the main series continued, other limited series entered production, and spinoffs featuring Felix Leiter and Moneypenny began.
Main Series
Volume One
Volume Two
Standalone Storylines
Spinoff Series
Ad blocker interference detected!
Wikia is a free-to-use site that makes money from advertising. We have a modified experience for viewers using ad blockers

Wikia is not accessible if you've made further modifications. Remove the custom ad blocker rule(s) and the page will load as expected.