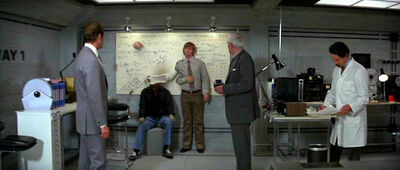 Jeremy Bulloch is an English character actor best known to Star Wars fans for playing the body of Boba Fett as well as doing supporting roles in various incarnations of Robin Hood and Doctor Who.
He appears as Smithers, one of the demonstrators in Q's workshop in For Your Eyes Only and is also seen as Andrews in Octopussy.
Ad blocker interference detected!
Wikia is a free-to-use site that makes money from advertising. We have a modified experience for viewers using ad blockers

Wikia is not accessible if you've made further modifications. Remove the custom ad blocker rule(s) and the page will load as expected.