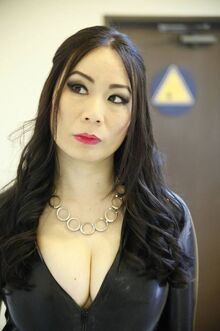 Linda Wang (born as "Linda Hsien Wang" in Queens, New York, USA) is an American voice and television actress. She has appeared on various soap operas and primetime television shows. In addition to various recurring TV gigs and bit parts in blockbuster movies, she has also done voice-overs for cartoon shows and video games. For the James Bond universe, she ended up providing additional voice-overs for the Everything or Nothing video game and voiced "Sexy bath house girl 1" in the game GoldenEye: Rogue Agent.
Ad blocker interference detected!
Wikia is a free-to-use site that makes money from advertising. We have a modified experience for viewers using ad blockers

Wikia is not accessible if you've made further modifications. Remove the custom ad blocker rule(s) and the page will load as expected.