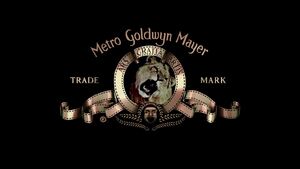 MGM or Metro-Goldwyn-Mayer is an American film distribution company that has distributed all 24 James Bond films produced by Eon and 2 unofficial ones since 1981, when MGM purchased United Artists. In 1997 UA was retired and MGM was the sole distributor. In 2010, MGM entered bankruptcy, putting Skyfall production on hold for several months but has since recovered.
Spectre become the last James Bond film distributed by Columbia Pictures, However, it is understood that Walt Disney Pictures, Warner Bros., or some other distribution company will have distribution rights as Sony did to the James Bond film series and to distribute Bond 25 if it depends on it.[1]
Bond films distributed
First 12 Bond Films (UA and later absorbed by MGM)
MGM & UA (1981-1997)
Unofficial Ones (gained rights to in 1999)
MGM (1999-2002)
MGM & Sony Pictures Entertainment (2006-2015)
Gallery
References
External links
Ad blocker interference detected!
Wikia is a free-to-use site that makes money from advertising. We have a modified experience for viewers using ad blockers

Wikia is not accessible if you've made further modifications. Remove the custom ad blocker rule(s) and the page will load as expected.