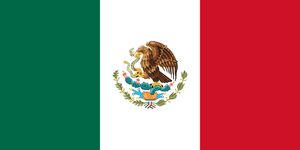 The country has been used as a filming location a few times on the movies:
Licence to Kill (Churubusco Studios in Mexico City, Mexico City, Acapulco, Otomi Ceremonial Center in Toluca, Cancún, Penninsula de Yucatán, Durango, Isla Mujeres)
Tomorrow Never Dies (Fox Baja studios)
Quantum of Solace (Aerial chase, Baja California)
Spectre (Mexico City)
While the films Goldfinger and Diamonds Are Forever were not shot on location in Mexico, the pre-title sequence of Goldfinger is supposed to be set on Mexico while Blofeld's oil rig in Diamonds Are Forever is in Mexican territorial waters (Baja California).
Ad blocker interference detected!
Wikia is a free-to-use site that makes money from advertising. We have a modified experience for viewers using ad blockers

Wikia is not accessible if you've made further modifications. Remove the custom ad blocker rule(s) and the page will load as expected.