Ad blocker interference detected!
Wikia is a free-to-use site that makes money from advertising. We have a modified experience for viewers using ad blockers

Wikia is not accessible if you've made further modifications. Remove the custom ad blocker rule(s) and the page will load as expected.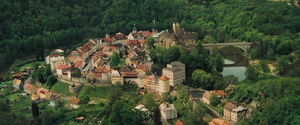 Montenegro is a country located in Southeastern Europe and featured in Casino Royale. It is where the Casino Royale is located, which holds the high-stakes poker game between James Bond and Le Chiffre.
Map
<place lat="42.30" lon="19.18" width="640" height="300" zoom="5" align="center" category="place|Montenegro" caption="Montenegro" />
Gallery