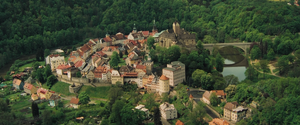 Montenegro is a country located in Southeastern Europe and featured in Casino Royale. It is where the Casino Royale is located, which holds the high-stakes poker game between James Bond and Le Chiffre.
Map
<place lat="42.30" lon="19.18" width="640" height="300" zoom="5" align="center" category="place|Montenegro" caption="Montenegro" />
Gallery
Ad blocker interference detected!
Wikia is a free-to-use site that makes money from advertising. We have a modified experience for viewers using ad blockers

Wikia is not accessible if you've made further modifications. Remove the custom ad blocker rule(s) and the page will load as expected.