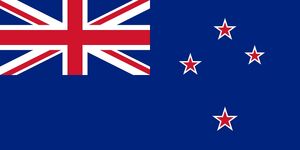 New Zealand had a translation transmitter at the United Nations at the beginning of Live and Let Die when the UK ambassador was assassinated.
New Zealand was mentioned in GoldenEye as housing secret spying transmitters:
Natalya: "I know it's there. It's a duplicate of Severnaya, like your secret transmitters in New Zealand."
Wade: "I've never been to New Zealand. (to Bond) How's she know 'bout that?!"
~Natalia to Wade & Bond.