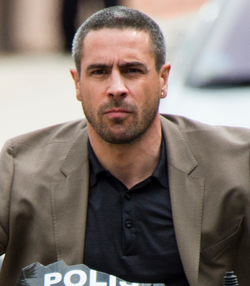 Patrice is a fictional mercenary created for EON Productions' 2012 James Bond film Skyfall. Rapace's likeness would subsequently appear in the video game 007 Legends (2012) and the 2015 film Spectre. The character would also be re-imagined for the 2015 video game James Bond: World of Espionage, portrayed by an unknown actor.
Movies
Video games
Ad blocker interference detected!
Wikia is a free-to-use site that makes money from advertising. We have a modified experience for viewers using ad blockers

Wikia is not accessible if you've made further modifications. Remove the custom ad blocker rule(s) and the page will load as expected.