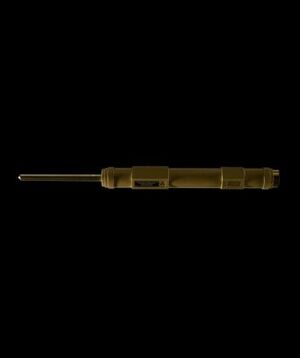 The Plutonium Rod was a key element in Renard and Elektra King's scheme to to destroy Istanbul, ensuring leverage over the global oil market in the aftermath. The rod ended up causing Renard's own undoing in-fact, as Bond was able to utilize it to his advantage and impale the terrorist with it.
A present for Elektra
Renard's "Nuclear Family"
Ad blocker interference detected!
Wikia is a free-to-use site that makes money from advertising. We have a modified experience for viewers using ad blockers

Wikia is not accessible if you've made further modifications. Remove the custom ad blocker rule(s) and the page will load as expected.