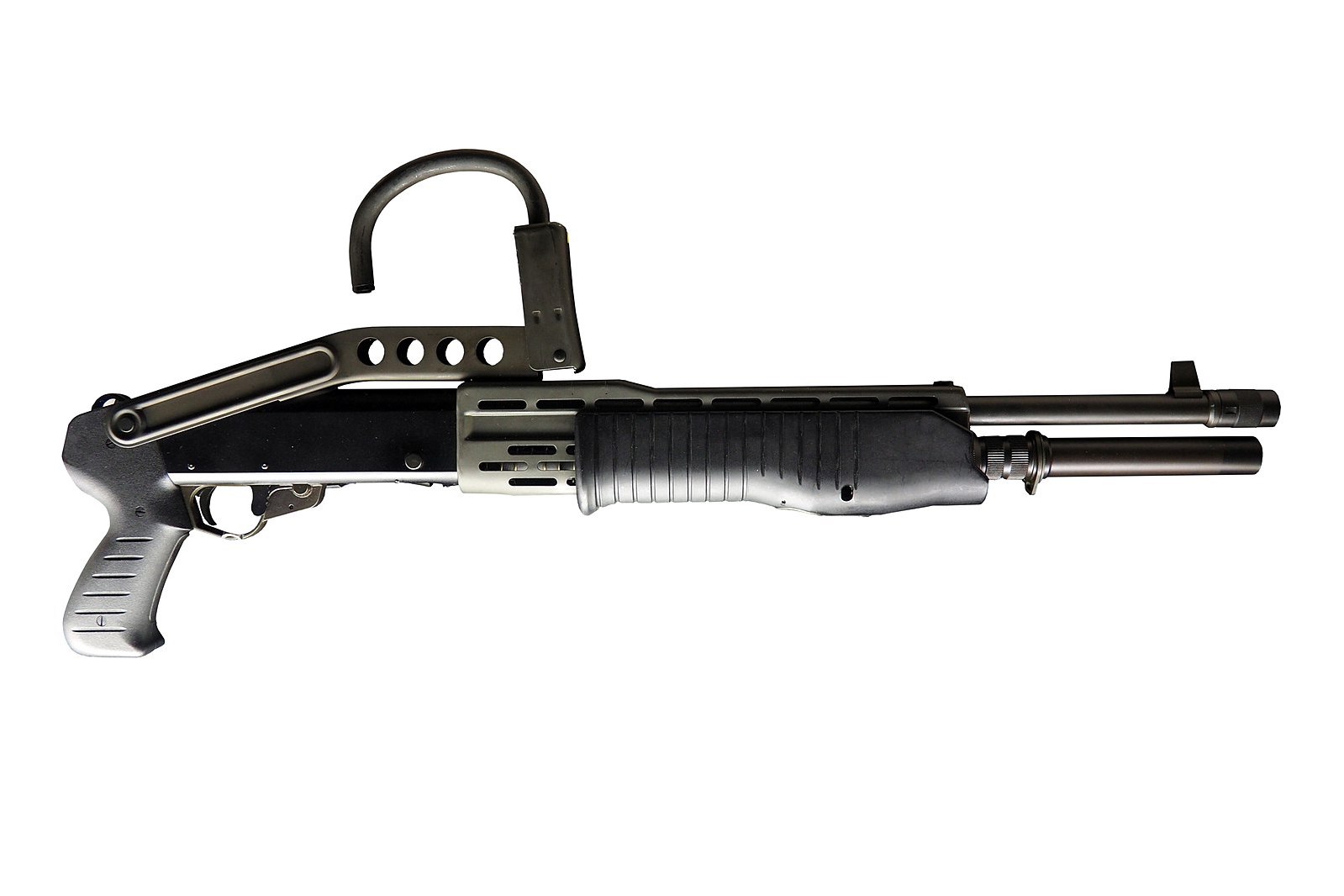 The Franchi SPAS 12 (folding stock removed) is the sole shotgun in the game. When in close combat, you can take out a person with one shot. The SPAS-12 is in 007: Legends. It holds 8 shells in 007: Legends.
Video-game appearances
The Franchi SPAS-12 appears in the game with the folding stock removed as the "Frinesi Special 12". It can switch between pump action and self loading, though it is erroneously show as being fully automatic instead of semiautomatic.
The Franchi SPAS-12 appears in the game as the "Drumhead Type-12" It can be fired pump action, or semi automatic.
Images
Ad blocker interference detected!
Wikia is a free-to-use site that makes money from advertising. We have a modified experience for viewers using ad blockers

Wikia is not accessible if you've made further modifications. Remove the custom ad blocker rule(s) and the page will load as expected.