Novel
—
Film
—
Comic
—
Game
—
Audio drama
—
Soundtrack
—
Song
—
Characters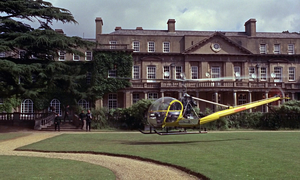 SPECTRE Island is a covert training facility belonging to the criminal organization SPECTRE and run by Morzeny.
It is first seen in the pre-title sequence of From Russia with Love, in which Red Grant stalks a SPECTRE operative (disguised as 007) through a hedge-maze in the grounds.
Alongside the mansion is an extensive training area.
Images