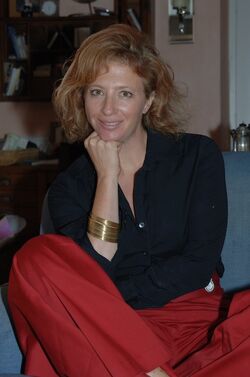 Samantha Weinberg is a British writer and author. When Weinberg's agent Gillon Aitken was appointed the literary agent of Ian Fleming Publications Gillon and Weinberg pitched the idea of a spin-off series that focused on Miss Moneypenny. The Fleming family agreed and from 2005 to 2008 Samantha wrote three books and two short stories in The Moneypenny Diaries series.
Weinberg is also a journalist and politician. She is married and lives in England.
Works
The Moneypenny Diaries
External links
Ad blocker interference detected!
Wikia is a free-to-use site that makes money from advertising. We have a modified experience for viewers using ad blockers

Wikia is not accessible if you've made further modifications. Remove the custom ad blocker rule(s) and the page will load as expected.