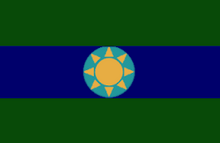 San Monique is an island in the Carribean, from Live and Let Die. It's ruled by Dr. Kananga as Prime Minister (though he's probably a dictator).
History in the film
The last part of the pre-title sequence of the film shows the ritualistic murder of MI6 Agent Baines. Highly influenced by voodoo, Baines has blood thrown at him, and is then bitten by a poisonous snake, dying instantly.
James Bond is later sent out there to aid CIA double agent Rosie Carver with investigating Kananga. James easily eliminates a snake sent into his bathroom to kill him (he burns it to death with his cigar and a jet of fire from his deodorant).
Ad blocker interference detected!
Wikia is a free-to-use site that makes money from advertising. We have a modified experience for viewers using ad blockers

Wikia is not accessible if you've made further modifications. Remove the custom ad blocker rule(s) and the page will load as expected.