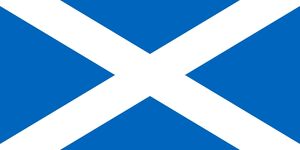 The films From Russia with Love (Argyll, Edinburgh), The Spy Who Loved Me and The World is Not Enough (Eilean Donan castle) were partly filmed in Scotland. The World Is Not Enough, however, actually was set in Scotland when Bond was brought into protective custody by a hospital facility due to a broken collarbone. Scotland is also found in Skyfall. At the Lodge, Raoul Silva, played by Javier Bardem, attemps and succeeds to kill M in the chapel though the death was due to an injury caused by a Henchman of his. Skyfall is at Glencoe.
External Links
Ad blocker interference detected!
Wikia is a free-to-use site that makes money from advertising. We have a modified experience for viewers using ad blockers

Wikia is not accessible if you've made further modifications. Remove the custom ad blocker rule(s) and the page will load as expected.