Shirley Bassey

Biographical information
Name:
Shirley Veronica Bassey
Place of Birth:
Tiger Bay, Cardiff, Wales
Born:
8 January 1937
Gender:
Female
Nationality:
British
Occupation:
Singer
Dame Shirley Bassey (January 8, 1937) is a Welsh singer who found great fame in Great Britain the late 1950s and has been performing ever since. In the United States, Bassey is best known for singing James Bond theme songs. She holds the record for most James Bond themes by a singer with three of them.
James Bond Theme Songs by Shirley Bassey
Edit
Goldfinger Performed Live
Edit
Bassey performing "Goldfinger" at the Classic BRIT Awards Show on May 12th, 2011.
Diamonds Are Forever Performed Live
Edit
Bassey performing "Diamonds Are Forver" at Mikhail Gorbachev's 80th birthday party in London in March, 2011.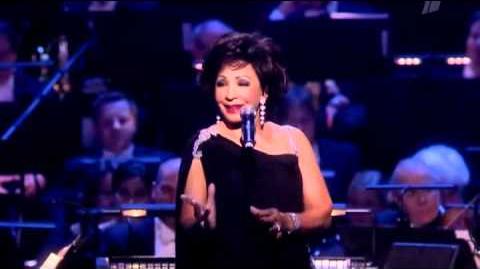 James Bond Medley Performed Live
Edit
Bassey performing a James Bond medley, including the themes from Goldfinger, Diamonds Are Forever, and Moonraker.