Sir Thomas Bond is a mentioned character in the 1969 film On Her Majesty's Secret Service. He was James Bond's ancient relative which found by Sir Hilary Bray. He was the Baronet of Peckham. His motto was: The World is Not Enough.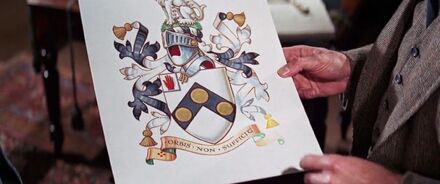 Literary Depiction
Bond id told about Sir Thomas by Gryphon Or at the Royal College of Arms while investigating the whereabouts of Ernst Stavro Blofeld. He stated that Sir Thomas Bond was the Baronet of Peckham in the County of Surrey and was Comptroller of the household of the then Queen Mother, Henrietta Maria. Later, Bond Street in London was named after him (built in 1686).
Ad blocker interference detected!
Wikia is a free-to-use site that makes money from advertising. We have a modified experience for viewers using ad blockers

Wikia is not accessible if you've made further modifications. Remove the custom ad blocker rule(s) and the page will load as expected.