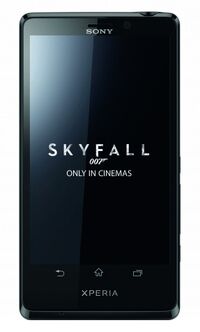 Sony Xperia T (LT30p) is an Android-based smartphone from Sony, introduced on August 29, 2012 (a model with very similar specifications was launched in Japan as the Xperia GX SO-04D in May, 2012.) It is Sony's first smartphone built on Qualcomm's Snapdragon S4 (MSM8260A) platform. The phone was featured as James Bond's phone in the 2012 film, Skyfall.[1]
References
Ad blocker interference detected!
Wikia is a free-to-use site that makes money from advertising. We have a modified experience for viewers using ad blockers

Wikia is not accessible if you've made further modifications. Remove the custom ad blocker rule(s) and the page will load as expected.