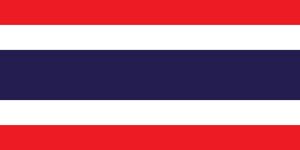 T
hailand
, officially the 
Kingdom of Thailand
, formerly known as Siam, is a country at the centre of the Indochina peninsula in Southeast Asia. It is bordered to the north by Burma andLaos, to the east by Laos and Cambodia, to the south by the Gulf of Thailand and Malaysia, and to the west by the Andaman Seaand the southern extremity of Burma. Its maritime boundaries include Vietnam in the Gulf of Thailand to the southeast, andIndonesia and India on the Andaman Sea to the southwest.
James Bond goes to Thailand in The Man with the Golden Gun.
External Links
Ad blocker interference detected!
Wikia is a free-to-use site that makes money from advertising. We have a modified experience for viewers using ad blockers

Wikia is not accessible if you've made further modifications. Remove the custom ad blocker rule(s) and the page will load as expected.