Short Story
—
Film
—
Soundtrack
—
Song
—
Game
—
Characters
The Living Daylights (video game) is a video game adaptation of the 1987 James Bond film The Living Daylights. The game was released for the Commodore 64, Amiga, Amstrad CPC and the BBC Micro. It is notable for being the first Bond video game tie-in for a film.
Gameplay
The game was a straightforward platform shooter game in which the player navigates James Bond through horizontally scrolling levels and shoots various bad guys.
Video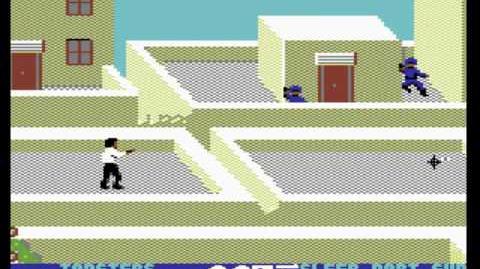 Ad blocker interference detected!
Wikia is a free-to-use site that makes money from advertising. We have a modified experience for viewers using ad blockers

Wikia is not accessible if you've made further modifications. Remove the custom ad blocker rule(s) and the page will load as expected.