Ad blocker interference detected!
Wikia is a free-to-use site that makes money from advertising. We have a modified experience for viewers using ad blockers

Wikia is not accessible if you've made further modifications. Remove the custom ad blocker rule(s) and the page will load as expected.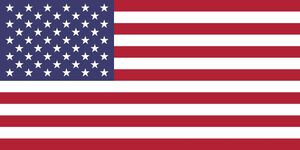 Several times James Bond has been to the United States; the places he has been to include Fort Knox, Kentucky in Goldfinger, New Orleans, Louisiana in Live and Let Die; Las Vegas, Nevada in Diamonds are Forever; San Francisco, California in A View to a kill where the Golden Gate Bridge features prominently; Drax's French villa which he has transported to California; Miami, Florida at the start of Goldfinger and Licence to Kill . At the end of Live and Let die he takes the train from New Orleans to Washington which is presumably the Southern Crescent.
shooting locations: Goldfinger (Louisville, Fort Knox), Diamonds Are Forever, Octopussy, A View to a Kill (San Francisco at Fisherman's Wharf and the Golden Gate Bridge), The Living Daylights, Licence to Kill (Key West), Die Another Day (Maui, Hawaii)
External Links