About a month ago, user Jason.thomas.scott was announced as the winner of our Ultimate Bond Movie contest.
His perfect Bond film, "For Queen and Country",  was chosen by the public out of seven finalists, winning Jason the Bond 50 Blu-ray box set and 2 tickets to see Skyfall. To further honor his success, the design team at Wikia has created this poster of Jason's film: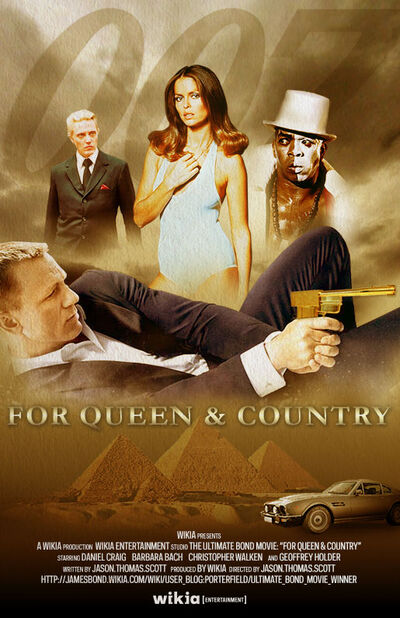 The poster features all of Jason's choices:
Ad blocker interference detected!
Wikia is a free-to-use site that makes money from advertising. We have a modified experience for viewers using ad blockers

Wikia is not accessible if you've made further modifications. Remove the custom ad blocker rule(s) and the page will load as expected.