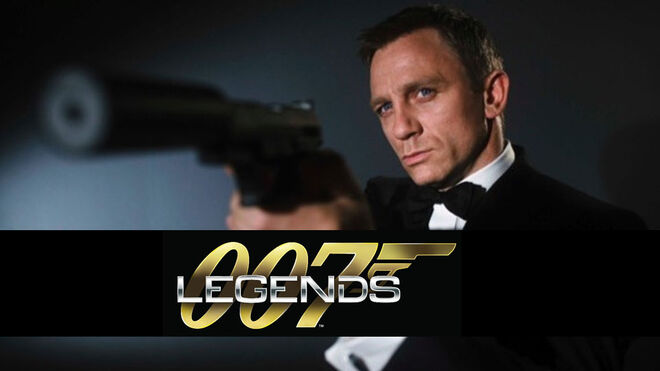 007 Legends is the latest James Bond videogame to hit store shelves. The secret agent has been a part of many games since the inception of the media conglomerate. We have seen James Bond video games follow particular movies (Goldeneye, The World is Not Enough, etc) along with games creating their own unique plot (Everything or Nothing). 007 Legends is a culmination of all things bond, expanding into several different movies.
Let's compare 007 Legends to Goldeneye: Reloaded, be sure to vote on which game you feel has the better features.
| | | | |
| --- | --- | --- | --- |
| Feature | 007 Legends | Image | Goldeneye 007: Reloaded |
| Plot | 007 Legends is a combination of several Bond moments, all brought together under Daniel Craig's likeness. The game includes levels directly lifted from Bond movis, including Goldfinger, On her Majesty's Secret Service, Moonraker, Licence to Kill, Die Another Day, and Skyfall will be added as downloadable content. | | Goldeneye 007: Reloaded is a modern updating of the Pierce Brosnan era Bond film Goldeneye. Daniel Craig's likeness is also used for Bond in the game. Unlike the movie or original game, the story takes place after the Cold War, with Russia taking the place of the Soviet Union. |
Which game do you had a better approach to plot?
| | | | |
| --- | --- | --- | --- |
| Feature | 007 Legends | Image | Goldeneye 007: Reloaded |
| Gameplay | 007 Legends shares much of the same gameplay as Goldeneye 007: Reloaded, but with some modifications. The biggest refocus is the emphasis on stealth-based gameplay. Players will be frequently presented with situations that often require discretion. | | Goldeneye 007 Reloaded is a re-imagining of the game of the same name. Levels have been altered to reflect the changes in the game's story. Instead of using a watch like in the original Goldeneye, Bond uses a cell phone which can be used to scan documents, take photos, and communicate with Mi6 |
Which game do you feel had a more enjoyable gameplay experience?
| | | | |
| --- | --- | --- | --- |
| Feature | Resident Evil 1-3 | Image | Resident Evil 4-6 |
| Multiplayer | Multiplayer is supported across all platforms, with 4 player local split screen being available. Each player's multiplayer experience is indicated by their level, and players can go "Prestige" by activating the 00 Specialization. Game scenarios include Bomb Diffuse, Escalation, and Data Miner. | | Goldeneye 007 Reloaded features online play for up to 16 players, as well as supporting 4 player local splitscreen. There are nine different online game modes. Multiplayer includes characters from the single player campaign, as wel as characters from other Bond series. |
Which game has the better multiplayer mode?
Ad blocker interference detected!
Wikia is a free-to-use site that makes money from advertising. We have a modified experience for viewers using ad blockers

Wikia is not accessible if you've made further modifications. Remove the custom ad blocker rule(s) and the page will load as expected.