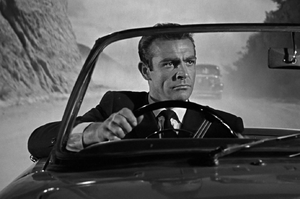 Vehicles
have played an important role throughout the series of
James Bond
novels
and
films
. "Q branch" - a division of the British Secret Service which provides equipment to field operatives - has given Bond a wide variety of vehicles with which to evade his enemies. Among the most noteworthy gadgets, Bond has been equipped with various vehicles that have numerous modifications to include expensive weapons systems, anti-pursuit systems, alternative transportation modes, and various other functions.
Ad blocker interference detected!
Wikia is a free-to-use site that makes money from advertising. We have a modified experience for viewers using ad blockers

Wikia is not accessible if you've made further modifications. Remove the custom ad blocker rule(s) and the page will load as expected.